So I may be getting a little ambitious here, but I just couldn't resist!! Look what Mamarazzi's doing!! Join in the fun!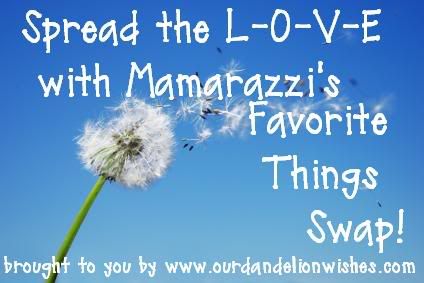 This is my first favorite things swap so Im excited!!
The reason I say Im being ambitious is because of Kori's Secret Santa!
Never fear! This stuff is right up my alley! I am so excited! Secret Santa is SOOO fun! Because it's secret! hehe :) (Although you all know Kori because she is so wonderful--this one is closed and in progress!)
You have to admit, there is a lot of exciting stuff going on in this little world of ours!!